This is my 'Skeeving Blood Hunt' Deck.
This deck is a lot of fun to play with many synergies that helps towards the win condition.
The reason for it being listed as a combo deck as there are multiple little but powerful combos to explore and enjoy at different stages.
Therena and Skeever is a must play at T8 if you have the cards in hand.
Ratway and Aldora can proc with the use of Battlemages Onslaught and Treasure map. They can get really big, see below.
Ancano, Ice Storm and Red Year can create some huge board wipes which also damage face.
Cast out is great Prophecy and under used in general however its potential is awesome and I love it, it can really nullify threats, even once they are buffed up under various conditions additionally it fills your opponents hand meaning they have just wasted a bunch of Magicka and will have to use loads more if they are to continue their strategy, it can really knock them of their game.
Corsair ship and Berserker is an instant proc condition for the berserker. The deck has so much card draw opportunity, you will be spoilt for choice on what to play.
Super fun to play!!!!!! and can hold its own.
Win rates will be whatever you make it to be.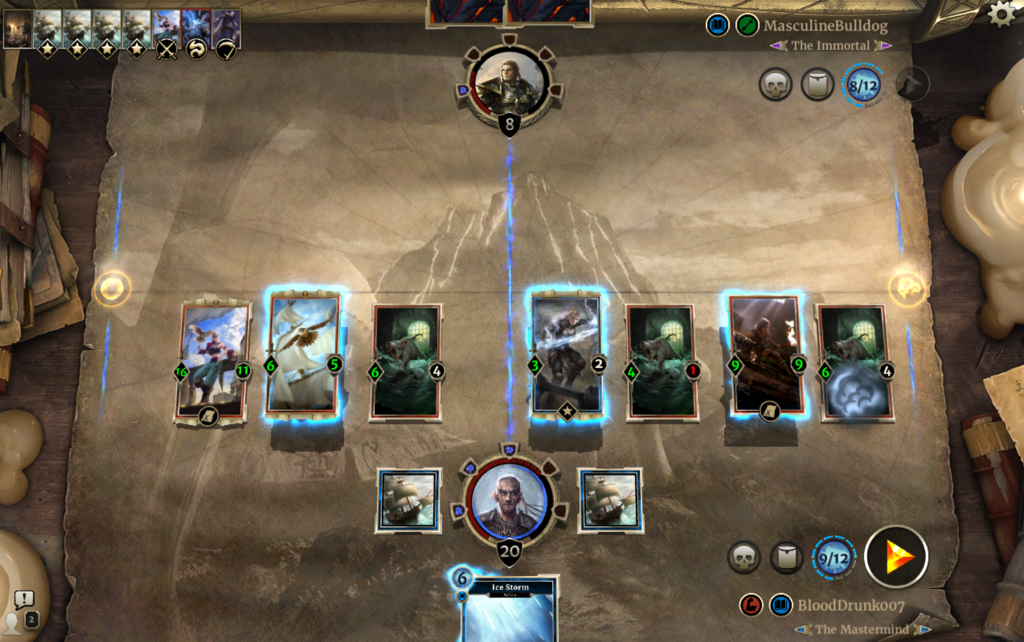 Have fun.
BloodDrunk007