This is my 'Blood Spider of Death' Combo Deck.
This deck is not only solid to play however packs a Spider Deadra ->Ring of Namira -> Necro Amulet combo which I have to say is the best thing ever. Does a ton of damage, gains a ton of health and is possible the coolest thing I have ever seen in this game and that is saying something. The animation for the combo runs for like 30-40 Seconds and there is nothing your opponent can do.
If you don't believe me see the pictures below. The stills do not do it justice!!!! at all.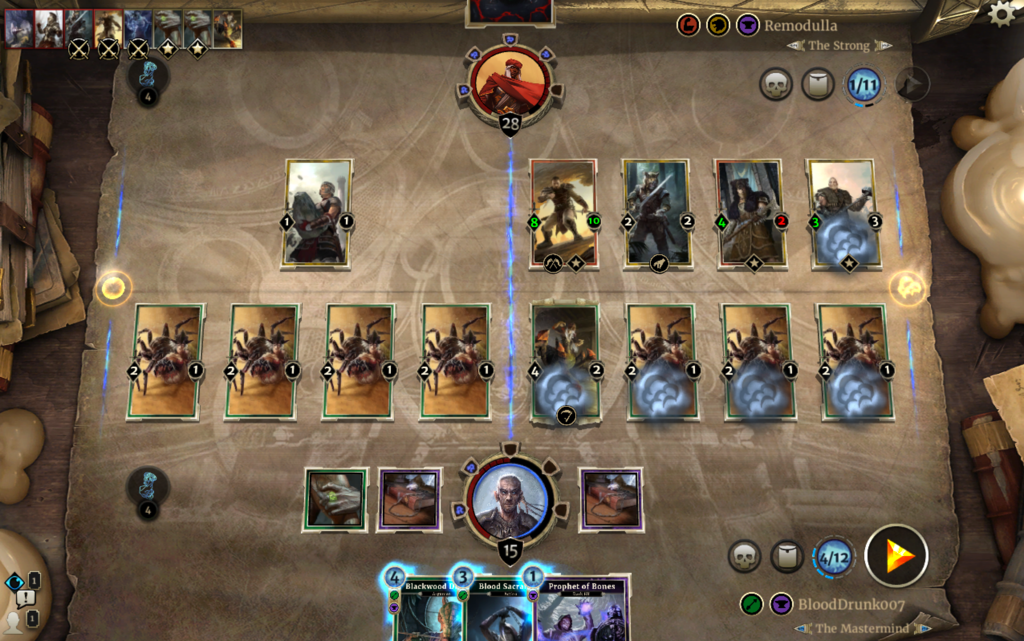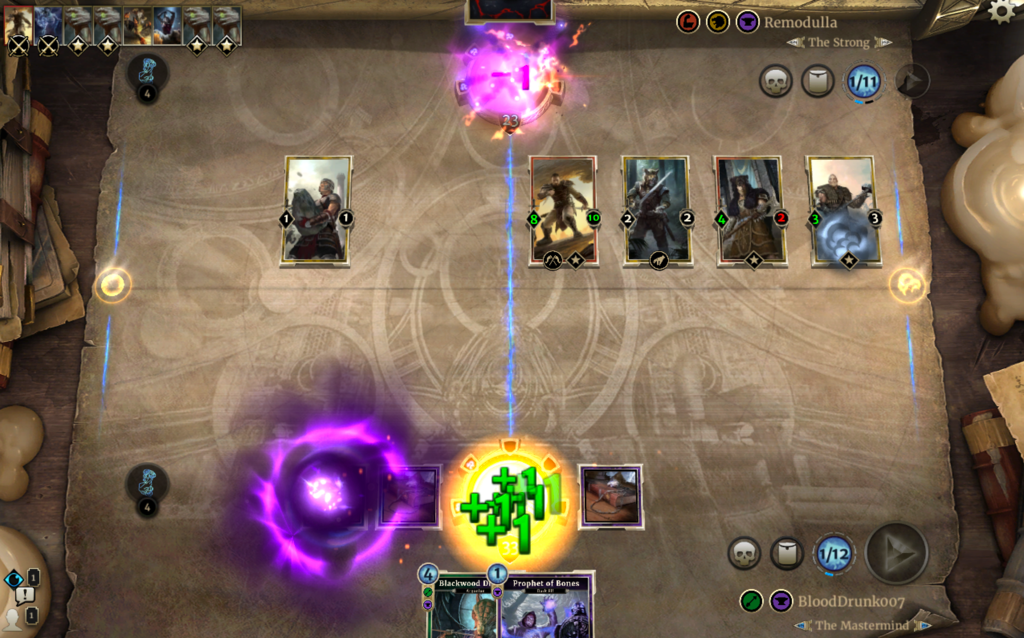 I think I got his health down from 28 to 4 just pulling that lol Health Gain Bomb went off lol
It is off the rails fun, I was so happy once I managed to pilot all the pieces together in the pre turns and stay alive to be able to actually pull it. Man alive
The rest of the deck also has a whole bunch of mini combos, allowing for smaller versions.
The deck packs a massive amount of health gain so you should be able to stay alive long enough to slaughter your opponent in the best of Styles.
Aundae Clan Sorc also produces huge value in the deck giving you Blood Magic Spells.
This deck is just pure incredible.
I would also like to give credit of its birth to Deadly Shr1mp helping me with my indecisive options between which cards to choose and helping in the testing stages before I took it into rank. Thank you!!!! :o)
Anyways have fun!
BloodDrunk007